Zeus organises another talk, this time by Piet Demeester. He'll give us some details on the how's and why's of broadband and distributed software. We'll also be able to visit the IBBT, which is chock full of gadgets and consoles, for "testing purposes".
For more info, and an abstract, visit the Zeus site.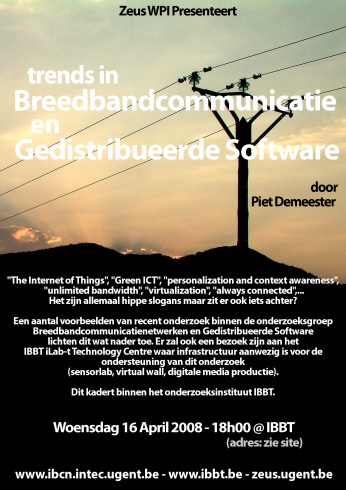 Although I don't like this poster as much as I like my previous ones, I love the photo used as the backdrop. Link to original. Truly amazing the quality of some of the free photos you can find on sxc.hu.