Last Thursday I went on my annual visit to the Bookfestival in Expo, Ghent. While my dad was disappointed by the lack of good comic books this year, I was delighted being able to pick up Stephenson's Confusion, Morrow's The Last Witchfinder, Simmons' Olympos and a boxed edition of Clarke's Jonathan Strange & Mr. Norrell for less than €19. A steal!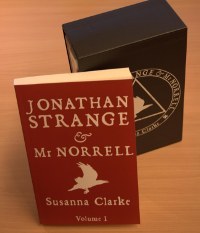 I got even more excited when back home I turned the first page of Volume 1 of Jonathan Strange & Mr. Norrell: The signature of Susanna Clarke!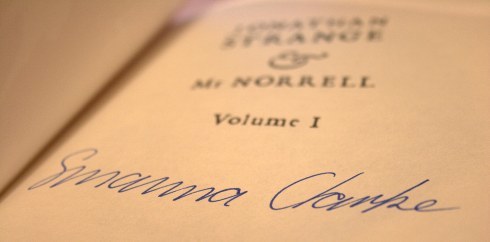 I have no idea if it's real or pressed on. There's no impression of the pen, but it is in blue ink. Nonetheless, a pleasant surprise.